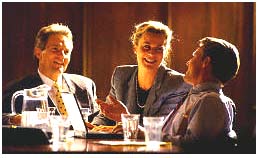 As an established professional travel, tour and lodging operator, Adelphia Travel already has access to a nationwide network of reputable hotels, commendable service suppliers and exclusive venues. Granted this support and experience, it is with ease that we can co-ordinate and arrange meetings, conferences or innovative incentive packages.
Our strengths lie in securing the most appropriate venues equipped with the latest audiovisual equipment, supplying up-market lodging, arranging special interest guest tours and creating fun and imaginative incentive programs for your staff or clients; all of which are supported by dining, entertainment, leisure, transportation and hospitality services.
Whatever the event, rest assured that experienced staff will prepare, research and professionally execute programs - customized to your requirements, accompanied by personalized and attentive service, for destinations throughout Turkey.
Please contact us for further details and requests:
info@adelphiatravel.com